PUNCTUAL, DEMAND-ORIENTED DELIVERY SERVICES. PIG IRON FOR FOUNDRIES
Pig iron has the advantage of being analysed in detail and is the source material that foundries prefer to use. Being an important supplier for Asian and European foundries, Accost Impex Pvt. Ltd. offers a reliable delivery service so that this essential raw material reaches its customers on schedule - whenever they need it.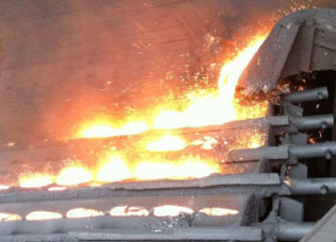 INCREASED REVENUE THANKS TO JUST-IN-TIME DELIVERIES
We obtain our pig iron from the regional domestic markets. Once it arrives to us, we send it to our domestic interim storage facilities. These inland depots are able to store the products and keep them dry and they process the materials to remove any impurities (fine content). As a result, our experienced team working in the trading offices, back offices, forwarding agencies and warehouses make sure that you are sent the perfect quality and that you receive your orders just in time, i.e. whenever you need this valuable raw material.
Accost Impex Pvt. Ltd. also supplies nodular and hematite pig iron.