FULL RANGE OF ON-SITE SERVICES. MANAGING A WHOLE VARIETY OF MATERIALS
As well as managing classic ferrous and non-ferrous metallic activities, we can also provide services that cover a whole range of other non-metal wastes. To be able to do this, we work together hand in hand with a number of different companies within Central and Southern Asia. Moreover, working closely with our industrial customers, we look at individual ways of increasing the value of their business processes.
ANALYSING AND OPTIMISING PROCESSES
In order to reach this target, we first analyse our customers' in-house processes and then draw up concepts suggesting ways of optimising operations. Improvement can be achieved, for example, by separating metallic products more efficiently, by setting up packaging and treatment facilities, by providing special containers, vehicles and personnel or by improving the way materials are loaded. No matter which method we use: the aim of our industrial services is always to reduce our customer's costs.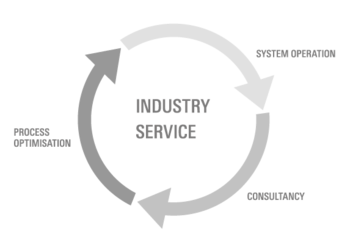 Why not contact us? We're happy to help! Tel. +91 9825154654, Fax +91 278 2560315 > MAIL