A MAJOR SUPPLIER FOR STEELWORKS AND FOUNDRIES
Accost Impex Pvt. Ltd. is one of the main suppliers of industrial steel for Asian steelworks and foundries. Each day, we buy large volumes of different types of steel from industrial customers, private individuals, traders and other suppliers. This industrial steel is then professionally processed in order to create clearly defined, quality-assured categories of material. The products generated from the processed steel are divided up into standard grades and delivered to our customers as and when they need them.
COMPREHENSIVE NETWORK OF WAREHOUSING AND PROCESSING FACILITIES
Thanks to our comprehensive network of warehousing and processing facilities, we do not need to travel long distances to collect and process the material. Our well-thought-out logistics systems guarantee that your products are available where and when you need them. And nowhere is too far away. We use all modes of transport available whether it be by road, rail or ship.
CENTRAL TRANSHIPMENT POINTS FOR INTERNATIONAL TRADING ACTIVITIES
Accost Impex Pvt. Ltd. has the access to export terminals in ports across Europe and Asiafor transhipment facilities for its international scrap steel trade. Here, the various types of scrap material are packed and are shipped all around the world. The actual trading and marketing of the material destined for domestic as well as international markets is carried out by our subsidiary, NIMBUS INTERNATIONAL Pvt. Ltd.
ALWAYS UP-TO-DATE THANKS TO MARKET AND TRADE ANALYSES
Our trade analysis bureau keeps a constant eye on the latest developments in both the national as well as international markets.
We can supply the following types of ferrous metals & industrial steel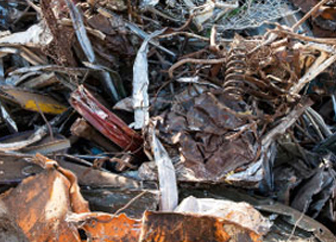 GRADE 1: LIGHTWEIGHT INDUSTRIAL METAL
material from demolition sites and industrial businesses; used and defective goods; less than 6mm in size
maximum dimensions: 1.0 x 0.50 x 0.50m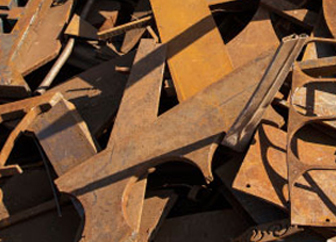 GRADE 2: NEW HEAVY-DUTY INDUSTRIAL METAL
material generated as production waste and which is as good as new; material from surplus production
minimum size: 3mm
maximum dimensions: 1.50 x 0.50 x 0.50m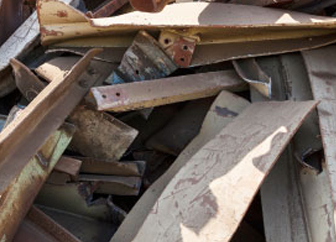 GRADE 3: HEAVY-DUTY INDUSTRIAL METAL
Praesent vestimaterial from demolition sites and industrial businesses; used and defective goods
minimum size: 6mm
maximum dimensions: 1.50 x 0.50 x 0.50m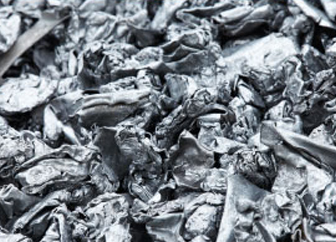 GRADE 4: SHREDDED SCRAP
old steel scrap cut into fragments; fragments do not exceed 200mm for 95% of the load
free from incineration scrap; bulk density: min. 0.9t/m3
metallic ferrous content: min. 92%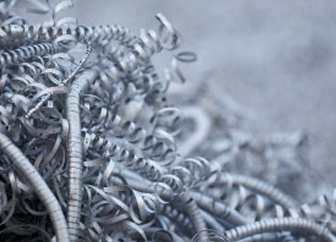 GRADE 5: TURNINGS
homogeneous or mixed lots of carbon turnings, free from an excessive amount of textured shavings; the shavings must be free from all contaminants such as non-ferrous metals, scale, grinding dust and heavily oxidised shavings or substances from the chemical industry
free from shavings from castings and automatic lathes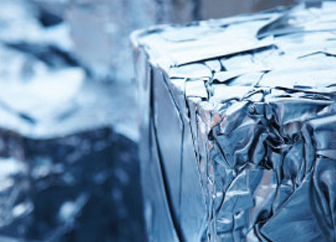 GRADE 6: BALES
New lightweight scrap steel; less than 3mm in size; either compacted or in bales.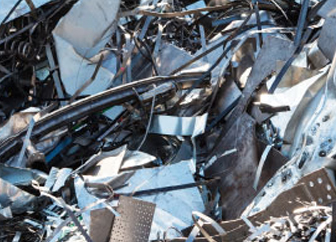 GRADE 8: NEW LIGHTWEIGHT SCRAP
new lightweight steel scrap with the exception of rolled/bound strips
maximum dimensions: 1.50 x 0.50 x 0.50m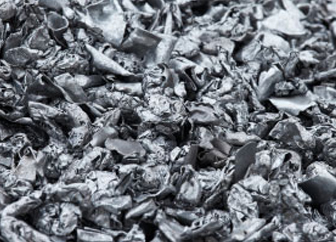 COOLING PELLETS
Thermoformed quality; bulk density: min. 2.3t/m3; spherical pellets, dust-free and dry
Dimensions: between 20 and 50mm in diameter